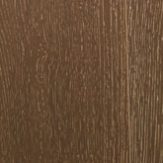 CREME CHALET
CHESTNUT MANOR
Villa Grand Textured Bamboo Plank brings you the real look of wide plank European oak in an eco-friendly solid strand bamboo flooring. Perfect for any décor, Villa Grand Bamboo Plank is fully embossed for added realism and is available in the latest designer flooring colors. Extra wide and extra long planks add visual impact.
Realistic embossed European oak texture
Extra wide and extra long planks add visual impact
Durable solid strand woven bamboo construction
Ultra scratch resistant HardMax™ finish
Eco-friendly Moso bamboo construction
| | |
| --- | --- |
| Construction: | Solid Strand |
| Select Finish: | HardMax™ 13-Coat Aluminum Oxide |
| Dimensions: | 9/16" x 8.94" x 86.61" T&G |
| Molding/Trim: | Complementary Moldings Available » |
| Installation: | Nail/Staple or Glue-down (On or Above Grade) |
| Coverage: | 21.50 Sq Ft. Per Box |
| Warranty: | 30-Year Residential, 5-Year Commercial |
Natural Bamboo Structure

Sustainable and rapidly renewable, bamboo remains as the leading "go to" green flooring alternative. From engineered and solid strand to traditional construction, bamboo is eco-friendly and good for the planet.

Solid Strand Woven:

Strand bamboo is very dense, in fact, twice as hard as oak flooring. Production uses 100 percent of the bamboo tree, from trunk to top. Thin strips of bamboo are placed in molding forms, along with low VOC resins. Extreme pressure (2,000 tons) is applied creating solid strand blocks that will be milled into strand woven bamboo flooring.

Natural and carbonized flooring is packaged in multiple color shades, mimicking the grain and color variation found in exotic hardwood flooring. Strand bamboo is also available in a variety of color enhancements, from mahogany to dark walnut. Install on or above grade.

Engineered Strand Bamboo:

Performance engineered with a 7-ply eucalyptus base and 4mm thick-sawn wear layer, engineered strand is 20 percent harder than domestic oak. Available in tongue-and-groove or Uniclic®. Install on any level of the home or office.

Vertical and Horizontal Bamboo:

Often referred to as "traditional" bamboo, Wellmade manufactures 3-ply horizontal and vertical structures that may be installed on or above grade. Hardness compares to domestic oak.
HardMax Finish™

Wellmade's HardMax finish is among today's most durable flooring surfaces, featuring a proprietary formula of UV-cured acrylic urethane with aluminum oxide for added performance.

13-coat aluminum oxide finish boasts almost twice the industry standard 7-coats
Superior scratch resistance supported by ASTM Tabor Abrasion tests
Top coat cleans with ease using "off the shelf" hardwood floor cleaning products recommended for use with prefinished flooring




Bamboo Color and Shading

A wide variety of color and shading may be represented within each style of bamboo flooring, creating a rich mosaic of natural hues that adds to the beauty and character of the final installation.

Bamboo is a natural product. As a result, no two planks are exactly the same and variation in color/shading can increase or decrease within each production run of flooring. While Wellmade makes every effort to accurately represent color/shading variation on dealer supplied showroom samples, it remains virtually impossible to show the full spectrum of possibilities on one sample board.

As a general rule, traditional horizontal and vertical products are color sorted during manufacturing to reduce (not eliminate) variations in color and shading. On the contrary, strand woven floors are packaged with multiple colors/shades within each carton to increase color/shading variation, enhancing the character grade of the floor.
Care And Maintenance

While Wellmade finishes are among the industry's most durable, simple routine care and maintenance will ensure years of hassle-free enjoyment. Follow these simple instructions to ensure lasting performance while protecting your flooring investment.

Sweep, vacuum or dust mop regularly
Wipe up spills immediately with a damp cloth
Mop floors with recommended flooring cleaner
Use throw rugs at all exterior entrances
Use felt pads on bases of chairs, tables and furniture
Never slide heavy furniture across flooring